SLÁINTE! IN COLLABORATION WITH
Cáis in Dingle
Is fíor nach féidir linn gráín a thabhairt do na daoine a bhfuil grá againn dóibh ná lámha a chroitheadh leo, ach is féidir i gcónaí "sláinte" a rá le chéile.
Sláinte!
In 2020 and 2021, we saw museums and galleries all over Ireland close, and so too did much of the art and colour in our everyday lives. Coffee and a walk has been a staple of lockdown life, and one of the only ways we have all been able to safely meet, so when Cáis approached us to collaborate, we both thought what better way to spread art & colour than an uplifting, vibrant & compostable coffee cup!


In 2020 agus 2021 chonaiceamar músaeim agus dánlanna á ndúnadh ar fud na hÉireann, agus bhí cuid mhaith den ealaín agus den dath inár saol laethúil tóghtha freisin.

Bhí caife agus siúlóid ina stáplacha den saol frithdhúnadh, agus ceann de na bealaí amháin ar éirigh linn go léir bualadh le chéile go sábháilte, mar sin nuair a tháinig Cáis chugainn chun comhoibriú, cheapamar beirt cén bealach is fearr chun ealaín & dath a scaipeadh ná ardú céime, cupán caife beoga & múirín!
Cáis in Dingle
Cáis is Ann Ní Chíobháin and Sinead Ní Shithigh's passion project that came about from their love of cheese toasties. Sinéad is a culinary artist and Ann is a TV producer and farmer's daughter. Over the years they've worked together and at Christmas 2020 they opened up the Cáis horsebox.

Is é Cáis tionscadal paisin Ann Ní Chíobháin agus Shinéad Ní Shitigh, a raibh de bhunúdar leis a ngrá ar cheapairí tóstáilte. Is ealaíontóir cócaireachta í Sinéad agus is léiritheoir teilifíse agus iníon feirmeora í Ann. Tá siad ag obair le chéile leis na blianta agus d'oscail siad an leantóir capaill Cáis ag an Nollaig in 2020.


@WE_ARE_CAIS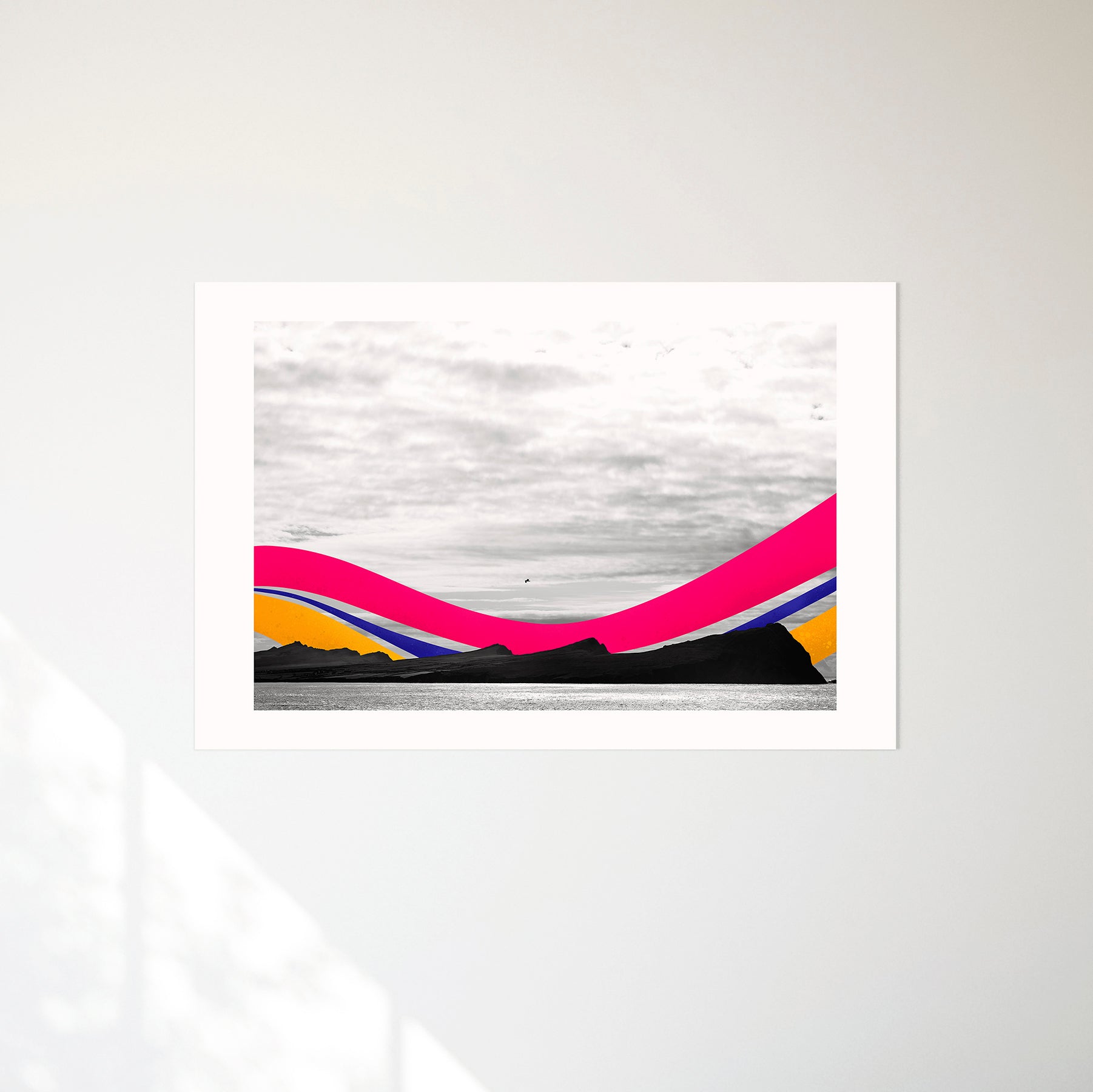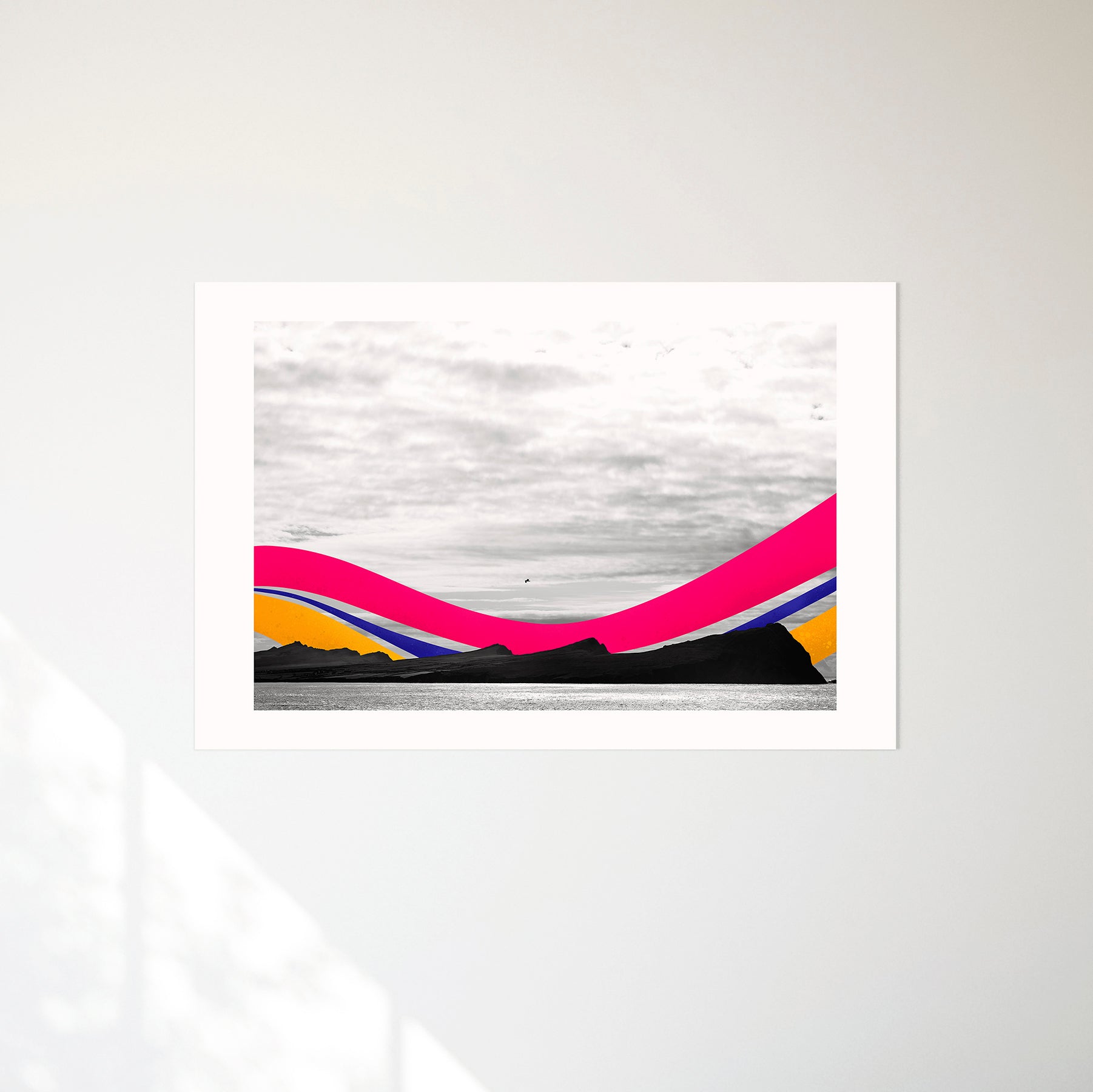 An Triúr Deirfiúr
The Sláinte cup features the Triúir Deirfiúr print from our West Series. The iconic West Kerry landscape and sweeping colours felt like the perfect match for our uplifting Sláinte cup artwork.

We donate 10% of the sales of all prints to our charity partners - SafetyNet Primary Care and The Dingle Coast & Cliff Rescue Service.

You can purchase this print, as well as the rest of our West Series & Dublin Series prints by clicking the button below.

S'í an tírdhreach íocónach don Triúr Deirfiúir in Iarthar Chiarraí, atá le feiscint ar ár gcupán Sláinte. Tugaimid 10% de dhíolacháin na bpriontaí uile dár gcomhpháirtithe carthanais - SafetyNet Primary Care agus Seirbhís Tarrthála Cósta agus Aille an Daingin. Is féidir leat an cló seo a cheannach, chomh maith leis an gcuid eile dár bpriontaí Sraith an Iarthair & Bhaile Átha Cliath trí chliceáil ar an gcnaipe thíos.



SHOP ALL PRINTS
Many thanks to Forás na Gaeilge for helping us to do this.

Míle buíochas d'Fhoras na Gaeilge as cabhrú linn é seo a dhéanamh.